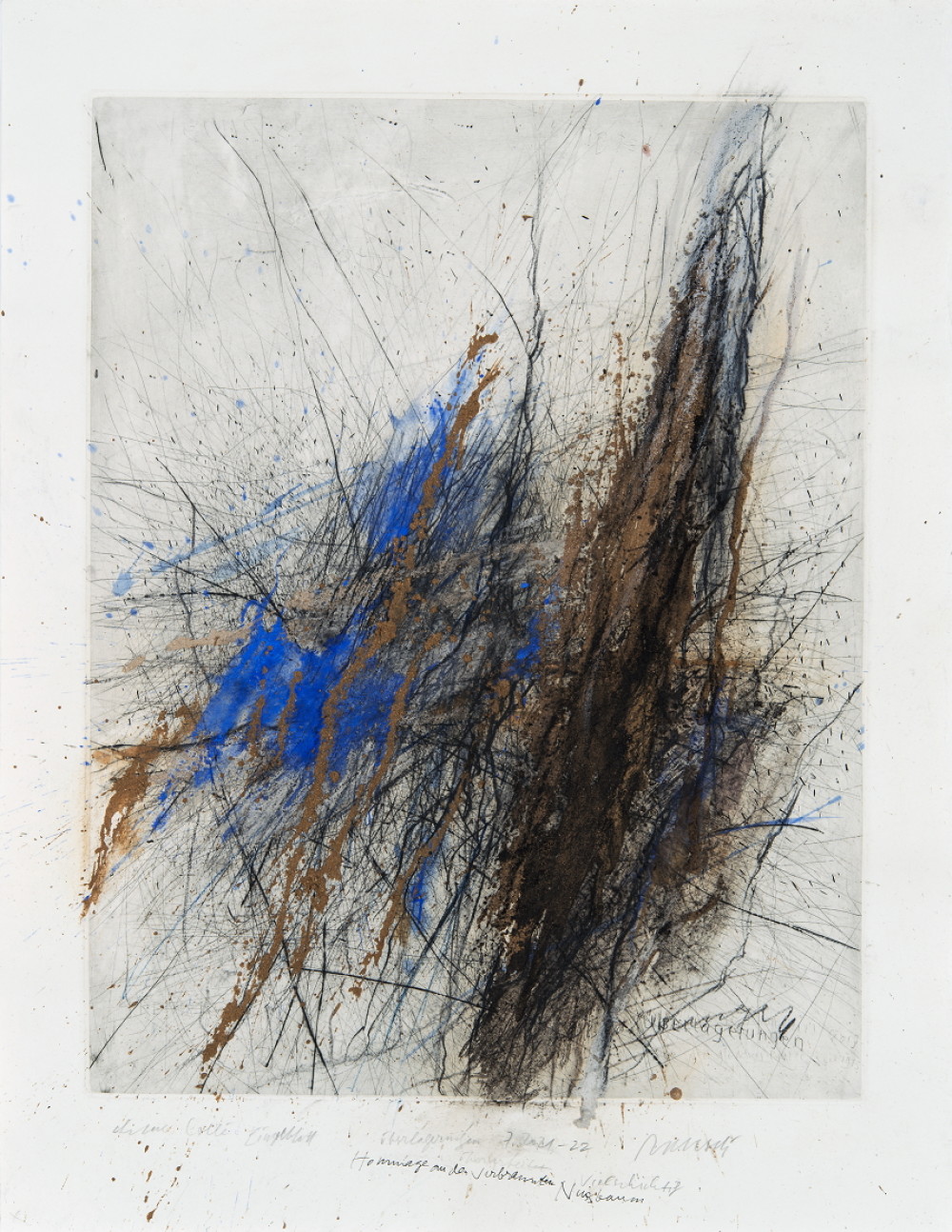 Hommage an den verbrannten Nussbaum. Dry-point, laid down China paper.
2021-2022. 79x61 cm
Rolf Iseli
From one copper
14th January until 25th February 2023
In 2023 we will dedicate the third solo exhibition after 2002 and 2009 to the Swiss artist Rolf Iseli, with a selection of works from the last 7 years.
Over the past 7 years, the artist has worked on the same copper plate and reworked the states printed from it as unique pieces; an impressive artist's diary.
The opening will take place during the Bern Gallery Weekend of 14/15 January 2023.
Vernetzt. Dry-point, laid down China paper. 2015

Sparsam. Dry-point, laid down China paper. 2016

Untitled. Dry-point, laid down China paper. 2019-2022

Untitled. Dry-point, laid down China paper. 2022

Untitled. Dry-point, laid down China paper. 2022