Galerie Kornfeld Bern
Galerie Kornfeld Auktionen AG
Laupenstrasse 41
3008 Bern / Switzerland
Tel +41 (0)31 381 46 73
Fax+41 (0)31 382 18 91
galerie@kornfeld.ch

We are available during and by appointment outside regular opening hours for consultations, appraisals as well as consignments.

You can reach us during our office hours from
Monday to Friday from 9am to 12pm and from 2pm to 6pm
or by appointment
or by e-mail at galerie@kornfeld.ch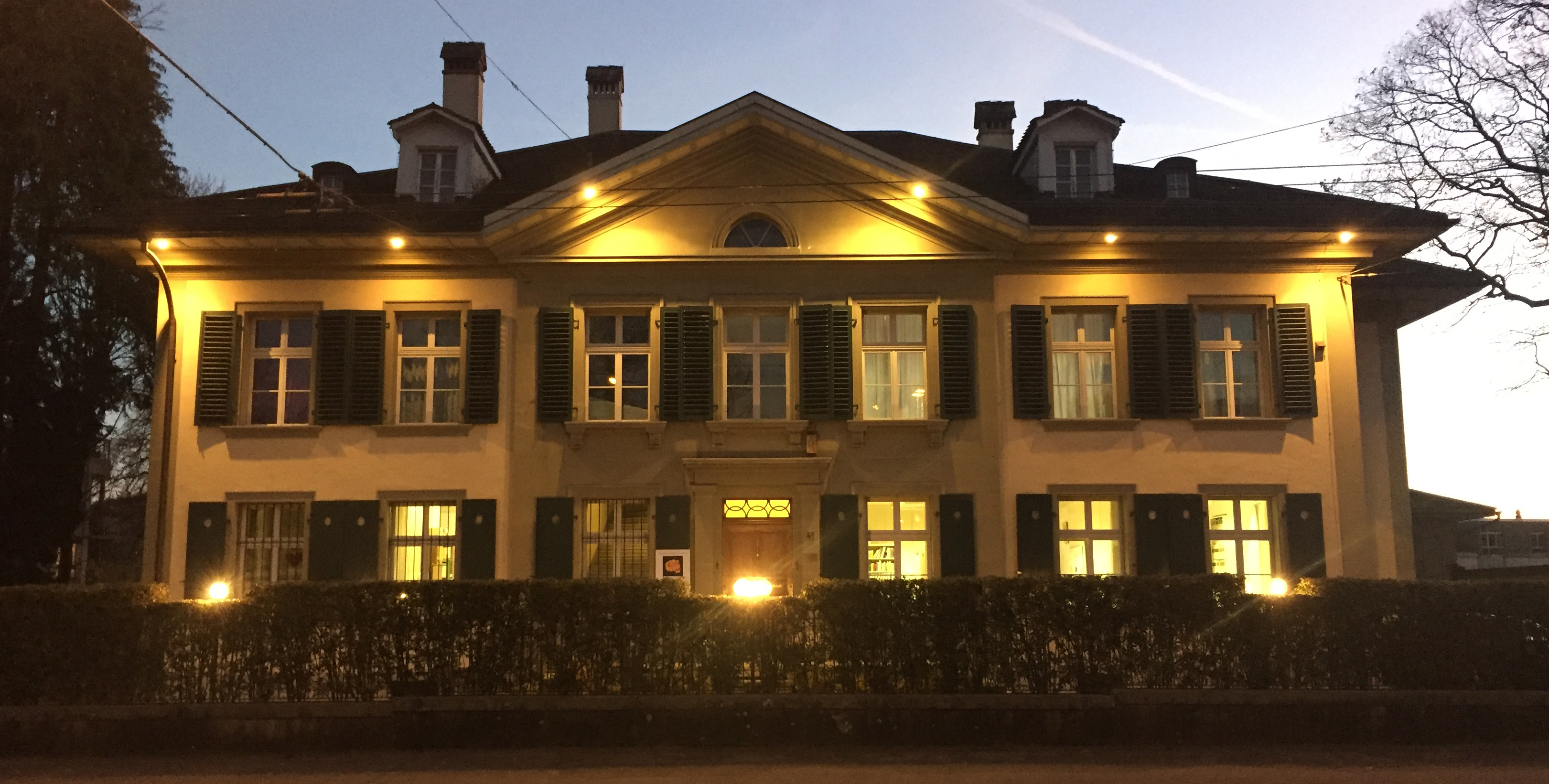 By foot or by public transport:
We are located in walking distance from Bahnhof Bern, about 10 minutes. Follow signs «Ausgang West - Welle».

From Bern main station, as alternative you can also take Postbus No. 100, direction "Hinterkappelen", and No. 101, direction "Schlossmatt", from Schanzenstrasse to the "Inselplatz" stop, plus a 4-minute walk (260m);
or from the Old Town/ Bahnhofplatz take bus no. 12, direction "Holligen", to bus stop "Inselplatz", plus 4 minutes walk (260m).
By car:
Highway A1 direction Lausanne or Zürich.
Exit «Bern-Forsthaus».
Direction «Zentrum» (Center).
After ca. 800 m you will reach the recommended «Insel-Parking» on your left.
After a short walk of around 400m you will reach Galerie Kornfeld on your right.