Tuesday, 28 November 2023, 5 pm CET
Dear Madam, Dear Sir, Dear Friends,

Sam Francis would have been 100 years old this year. To mark the occasion, we are dedicating a separate auction to him - after all, our house was instrumental on the communication of his work in Europe. Eberhard W. Kornfeld got to know and appreciate Sam Francis as early as 1954 in Paris through the mediation of Arnold Rüdlinger. The business relationship developed into a lifelong, close friendship. As a publisher, Eberhard W. Kornfeld was involved in the creation of the first pioneering lithographs (such as "The White Line" from 1960), printed in the studio of Emil Matthieu in Zurich. In our first "Online Live Auction" of Galerie Kornfeld, 50 prints from the years 1960-1992 will be offered.

The auction will take place online only and without an audience in the auction room.
Further information can be found on our website www.kornfeld.ch

You can follow the auction live on screen.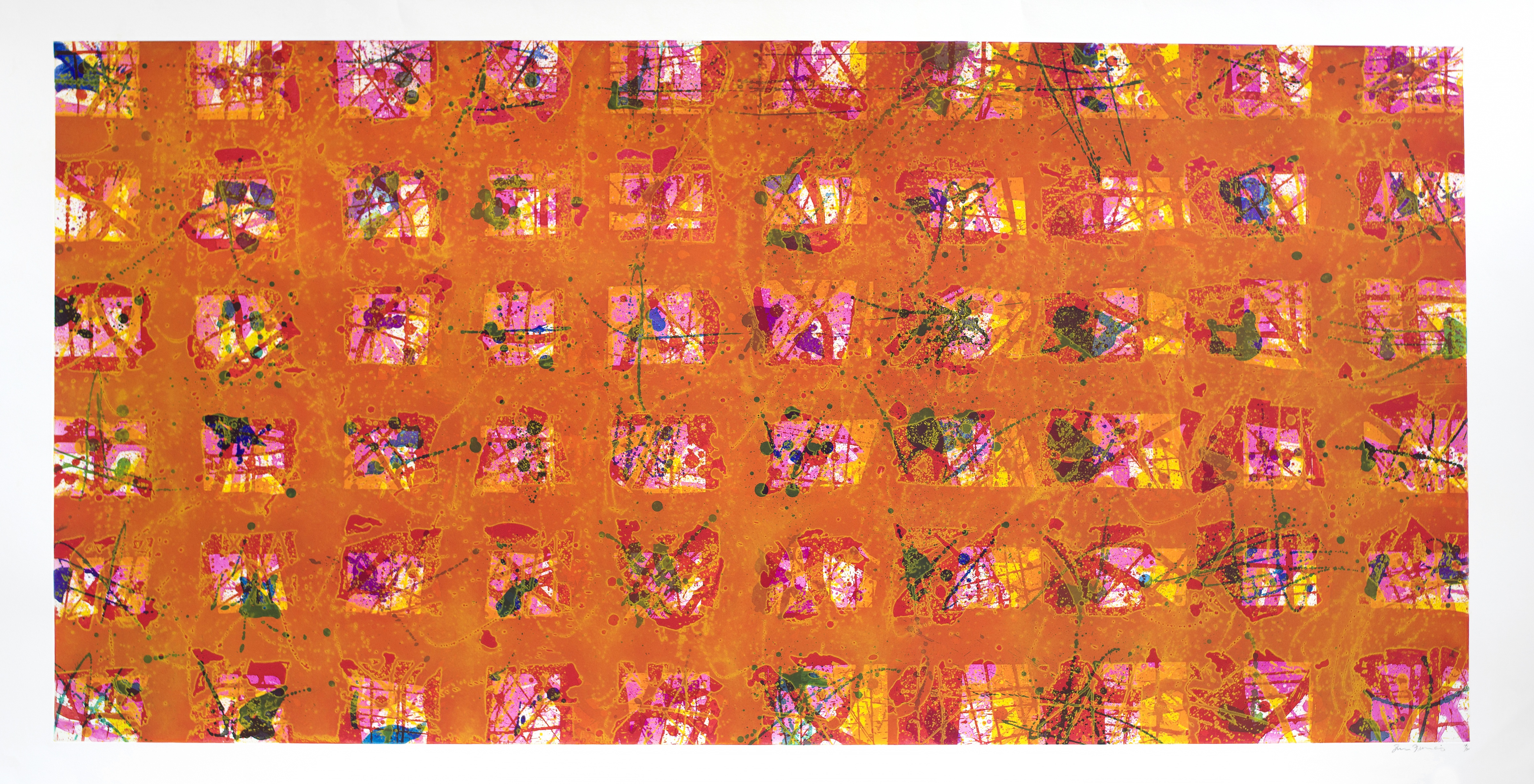 Online Live Auction

You can see the catalogue and register for the auction HERE.

We work together with the following auction platforms for the "Online Live Auction": Invaluable, LiveAuctioneers, the saleroom and Lot-tissimo. If you are already registered there, you can register directly for the auction.
Written bids by e-mail are welcome and we will be happy to answer any questions you may have about the lots or the "Online Live Auction".

100 years of Sam Francis
The American artist was born on 25 June 1923 in San Mateo, CA. He served in the American Air Force during the Second World War. At the University of California at Berkeley, he studied botany, medicine and psychology and acquired a degree in art. After graduating, he moved to Paris in 1950 on a "G.I. Bill Scholarship", where he was subsequently described by Time Magazine as "The hotest American painter in Paris at the moment". In this decisive phase of his career, Francis immersed himself in the study of Monet's water lilies and was influenced in his work by his close friendship with the Matisse family and the artists Al Held, Joan Mitchell, Shirley Jaffe and Jean-Paul Riopelle. Sam Francis initially orientated himself on the works of abstract expressionists such as Mark Rothko, Arshile Gorky and Clyfford Still, and later also on the freer works of Jackson Pollock. He was loosely associated with the second generation of abstract expressionists, including Joan Mitchell and Helen Franke nthaler, who were increasingly interested in the expressive use of colour. However, Francis could never be clearly categorised into one style.

Over the next four decades, Sam Francis travelled frequently and was one of the first artists to maintain studios all over the world, for example in Bern, Paris, Tokyo, Mexico City, New York and Northern and Southern California. Whilst travelling, he became acquainted with many styles, techniques and cultural influences that shaped the development of his own œuvre. Francis possessed a lyrical and gestural hand that enabled him to capture and record the brilliance, energy and intensity of colour in various forms of expression. His paintings embody his love for literature, music and science, while at the same time reflecting his deep emotional range and personal turmoil.

Sam Francis is one of the most profound abstract expressionists of the 20th century and is regarded as one of the first painters of this generation to achieve international reputation after the Second World War. His work contains references to abstract expressionism in New York, colour field painting, Chinese and Japanese art and French impressionism. His interest in the creative process was wide-ranging and synergetic - incorporating art, technology, psychology, science, medicine and environmental protection. Sam Francis was active into old age and died on 4 November 1994 in Santa Monica, CA.